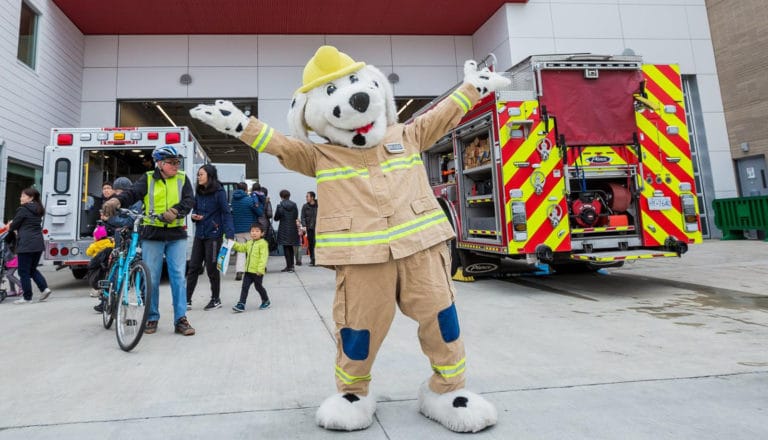 Volunteer for Richmond Fire-Rescue
Richmond Fire-Rescue does not have volunteer firefighter opportunities. Community members who are interested in getting involved with Richmond Fire-Rescue events and programming can email fire@richmond.ca to express their interest.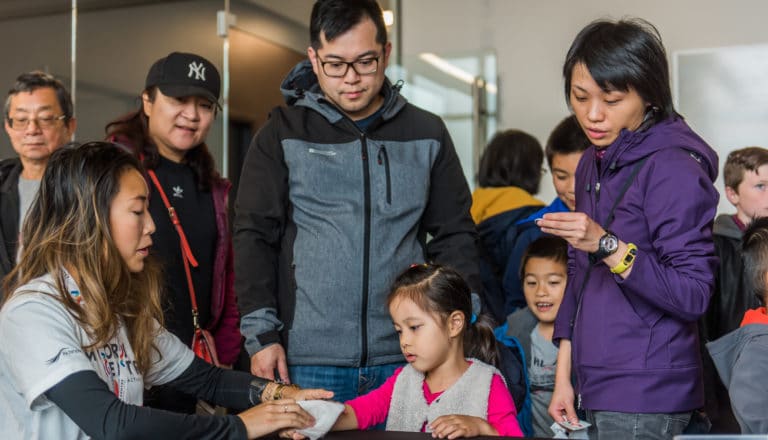 Volunteer for the City of Richmond
The City of Richmond, along with our community partners, offer a wide variety of volunteer opportunities for students, adults and seniors.
Youth Opportunities: Camp Ignite
Camp Ignite is a 4-day camp that educates and inspires young women to follow their dreams.

Frequently Asked Questions about Camp Ignite
Richmond Fire-Rescue sponsors campers to partake in Camp Ignite every year.
If you have any questions or would like more information about Camp Ignite, please contact us for more information.
---
Who is Camp Ignite for?
The camp is open to girls in grades 11 and 12 (ages 16 to 18), and gives them an introduction to the world of firefighting. Aside from firefighting, each participant will learn about fitness, nutrition, health and teamwork.
When is Camp Ignite?
Camp Ignite takes place annually every August.
Is sponsorship available for Camp Ignite?
Every year, Richmond Fire-Rescue sponsors one to two young women, aged 16 to 18 who live in Richmond to attend Camp Ignite so there are no costs and no barriers to participate.
Applications for Camp Ignite 2020 are currently being accepted.
When is the deadline to apply?
Please visit the Camp Ignite website to find out about upcoming dates and deadlines.
How do I apply?
Application forms can be found on the Camp Ignite website.
How do I apply to be sponsored for Camp Ignite?
If you are interested in receiving sponsorship from Richmond Fire-Rescue to attend Camp Ignite, download and submit the application directly to Camp Ignite and also send an email to fire@richmond.ca indicating your interest in being sponsored.
*Note: Camp Ignite is not a Richmond Fire-Rescue event. Camp Ignite is an independent mentorship program supported by various regional fire departments and local unions.
Community Partnerships
From hosting fire hall tours to in-person information sessions, we are proud to collaborate with these organizations, our partners in safety: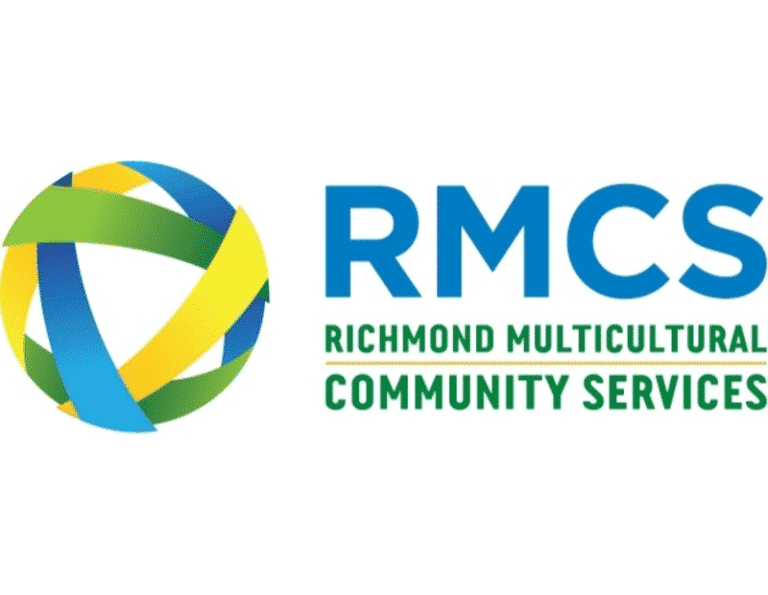 Richmond Multicultural Community Services (RMCS) is a recognized organization in Richmond that provides services for newcomers to live meaningfully in Richmond.
S.U.C.C.E.S.S. was initially founded in 1973 to assist new Canadians of Chinese descent to overcome language and cultural barriers. The organization has since evolved into a multicultural, multi-service agency that assists people in all stages of their Canadian journey.
Stay Connected